Twin Cities Business launched their Notable series which honors the best-of-the-best across a range of industries. The profiled leaders are nominated by their professional and community peers. Join us in congratulating three members of our executive leadership team for a well-deserved recognition:
1. 2021 Notable BIPOC Executives – Reuben Moore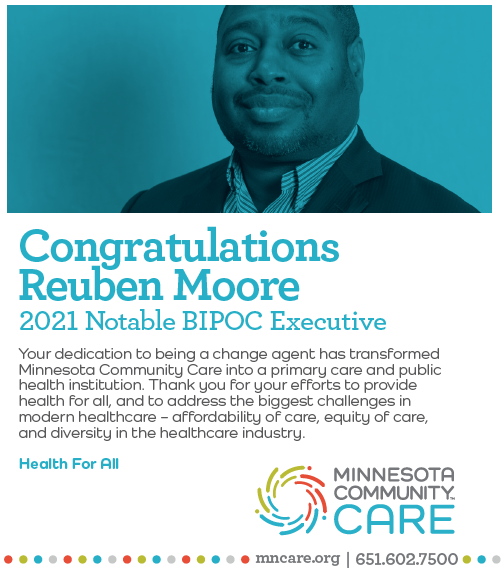 2. 2021 Notable LGBTQA Executives – Dr. Lauren Graber and Ruben Vazquez Ruiz (RVR)
For the full list of honorees and to view our honorees, please click on the links below.
Notable LGBTQA Executive – Page 64 to 65 and page 66 to 67
Notable BIPOC Executive – Page 72 to 73 and page 76 to 77
Notable Honorees Archives | Twin Cities Business (tcbmag.com)