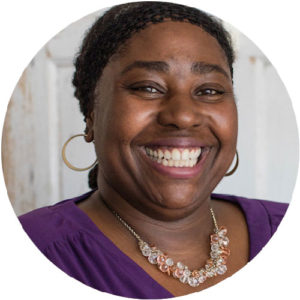 Diane is a Chicago native but also considers Minnesota to be her home. She loves getting to know individuals and families on a personal level. She works hard to provide evidence-based care while welcoming a custom-made fit for each individual's needs. She believes that everyone has something to contribute towards their care and enjoys exploring with each client. Being a woman of color, she has had to face challenges of her own but continues to learn from and advocate for people of all walks of life, helping to bridge gaps within various healthcare systems. Working with women of color and welcoming new babies into the world brings her great joy.
Diane has worked in a variety of clinic and birth settings. She understands the significance of building relationships with patients and community partners. Diane has worked in partnership with doulas, complementary therapists, and non-traditional providers for almost 15 years to bring people comprehensive care.
Diane is supported by a loving husband and has two sons who she loves immensely. She enjoys watching movies, taking time for self-care, and traveling with her family.
Diane Banigo, APRN, CNM focuses on normal and low-moderate risk prenatal, birth and postpartum care, family planning, contraception management, acute gynecological concerns, teen health care, STI screening and treatment, well woman exams, and lactation support. Patients seen include 11-99.