Postpartum & Newborn Care
You will leave the hospital with a visit scheduled for you and your baby in the first week after your baby is born. Moms will also need to be seen two more times postpartum, at 2 weeks and 6 weeks after their baby is born.
Immunization Schedule – Birth to 16 Years.  As a parent, you want to give your child a healthy start in life. Immunization is the single most important way parents can protect their children from serious diseases. Click the link to see charts showing vaccines needed by age and for enrolling in child care, early childhood programs, and school in Minnesota.
Newborn Screening at the Hospital. What can parents expect? Along with exams and vital signs, we offer a number of things in the hospital to protect your baby and help your baby get a healthy start in life. Read more about what to expect regarding newborn health and screening at the hospital.
Your New Baby. What are normal changes? As a new parent, you may have questions about your baby. Here you will find some common physical features and behaviors you may notice in your baby after birth.
If you or your baby are showing any of the following warning signs, get in touch with your midwife or doctor right away.
-Minnesota Community Care clinic phone (651) 602-7500
MOM
Fever over 100.4° F (38° C)

heavy bleeding

postpartum depression

severe pain
BABY
Fever

not feeding well

less than 6-8 wet/dirty diapers per day
What is Postpartum Depression?
It is very common to feel many emotions during pregnancy or after having a baby. Some women may feel joyful. Others may feel happy sometimes, and stressed and tearful other times. Most of the time, these feelings are mild and come and go.
For some women, feelings of sadness, worry, or stress can be so strong that it is hard to take care of yourself or your baby. When these symptoms last longer than two weeks, you may have depression or anxiety. This happens to 2 out of 10 women and 1 out of 10 fathers. It can happen during pregnancy or anytime in your baby's first year.
Parents of any culture, age, income level, education, and race can experience depression and anxiety. Even though it is common, it is very important to take it seriously. Help is available. With treatment and support, you will feel better.
Explore the links below for helpful information about breastfeeding.
Explore the organizations below to find more information about your options for postpartum and newborn support.

Early Childhood Family Education (ECFE).  A program that the school district offers to parents with children between birth and five years of age.  This program gives parents and children the opportunity to meet with other families through weekly classes to help you learn how to become a better parent and help your child be ready for school  (651)793-5410.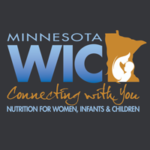 WIC Peer Breastfeeding Counselor. As a benefit, the WIC program can assign a breastfeeding peer counselor.  This is another woman trained to provide breastfeeding support and education through pregnancy, delivery, and after the baby is born. Breastfeeding is the best start for mom and baby, and the breastfeeding counselor can help you reach your breastfeeding goals. Click here to find more phone and online resources for breastfeeding moms.