Our Philosophy of Care
Our team of Certified Nurse Midwives and family doctors wants to support you during this special time, from positive pregnancy test through the early newborn months. The word midwife means, "with women." That is our goal. To be "with" you and your family the whole way.
During your pregnancy, we will not only tend to your medical needs to keep you and your baby safe. We will help you learn about and plan for lots of stages of pregnancy and early postpartum life, like:
Discomforts of Pregnancy
Labor and Childbirth
Breastfeeding and Newborn Care
Becoming a Parent
Community Resources
Birth Center Tour
D.I.V.A. Moms
D.I.V.A Moms (Dynamic, Involved, Valued, African-American) provides culturally reflective group prenatal care and resource networking to U.S. born African-American moms. This program is run and supported by Diane Banigo, Midwife Project Manager; Kindra McGee, Care Navigator; and Sonja Batalden, Lead Midwife.
Are you a D.I.V.A.? Are you a mom or mom-to-be?

Please call or text Kindra McGee, the care navigator, at 651-202-1116 to see if you are eligible for the program.
DIVA Moms Program from Northwestern Health Sciences on Vimeo.
For more parenting resources and support for African American parents, grandparents, childcare providers, and faith communities, visit the African-American Babies Coalition (AABC) website; this information on promoting the healthy development of babies is both created by, and for, the African-American community.
Educational Videos: Pregnancy Topics
---
Educational Videos: Birth Topics
Educational Resources for your Pregnancy
Explore the links below for helpful information regarding your pregnancy, labor and delivery.
Healthy Moms, Healthy Babies. Resources for pregnancy, birth, and beyond. This packet covers everything from healthy eating, exercise, healthy weight gain, community resources, and applying for health insurance.
Pregnancy Stretches & Exercises. Stay comfortable with exercise and stretching during pregnancy.
Strengthening Pelvic & Stomach Muscles. Comfortable exercises to strengthen your abdominal and pelvic floor muscles now for an easier delivery and a lower risk of incontinence later.
When Should I Go to the Hospital? When to call and when to go to the hospital in the last month before my due date.
What Should I Do in Labor? Ten ways to pass the time and ease pain during labor.
Coping with Labor Pain. There are many ways to control labor pain. This flyer describes several pain relief options so you can decide what's right for you.
All About Epidurals. comfortable The what, where, and hows of an epidural. If an epidural is right for you, when you can get one, what to expect, how it feels, and more.
Community Resources Directory
Early Childhood Family Education (ECFE).  A program that the school district offers to parents with children between birth and five years of age.  This program gives parents and children the opportunity to meet with other families through weekly classes to help you learn how to become a better parent and help your child be ready for school  (651)793-5410.
Everyday Miracles.  An agency that offers free doula services (a doula supports birthing women) to women on UCare.  They also offer prenatal classes and can help you get a car seat and breast pump if you need them (612)353-6293.
WIC Program.  Supports pregnant women and mothers with young children to access nutritious food for their families (651)266-1300.
Regions Hospital.  If you have questions about your pregnancy, or want to know if it is time to go to the hospital during labor, you can call the CareLine at Regions Hospital 24 hours a day (612) 333-2229.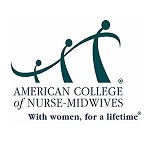 American College of Nurse-Midwives. What is a midwife? Midwives focus on what is most important to each woman's unique situation and values and often work with other members of the health care team. It's time to think about whether a midwife might be the right choice for you.
March of Dimes. Information about prenatal care, labor and delivery, postpartum care, and more. Having a healthy baby begins well before you get pregnant, so start making healthy choices now!
Locations Served
Language
Request an Appointment
You may make an appointment by calling (651) 602-7500, Monday to Friday, 7:30 am to 7:30 pm
If you have an urgent medical question after business hours, dial (952) 883-7449 for the 24-hour CareLine
For answers to frequently asked questions, visit our Request an Appointment page.
---