If you are having an emergency dental issue call 651-602-7500.

UPDATE 5/13/20: Governor Walz has issued a new executive order regarding dental care. Therefore, over the next weeks, we will be phasing back our dental operations. Our phase one focus will be restoring basic dental services to treat those disorders that if left untreated could result in negative impact on a patients overall health. During this time, dental hygiene services will be limited to emergency periodontal concerns. We hope to offer full dental hygiene services soon.
We believe that dental health is critical to overall health, and we provide comprehensive dental services such as preventive, restorative and emergency care. Our Bright Smiles Program is for children under the age of six, because we believe that an investment in these lives can shape the health of future generations. Our staff is diverse, caring and committed, with nine languages spoken.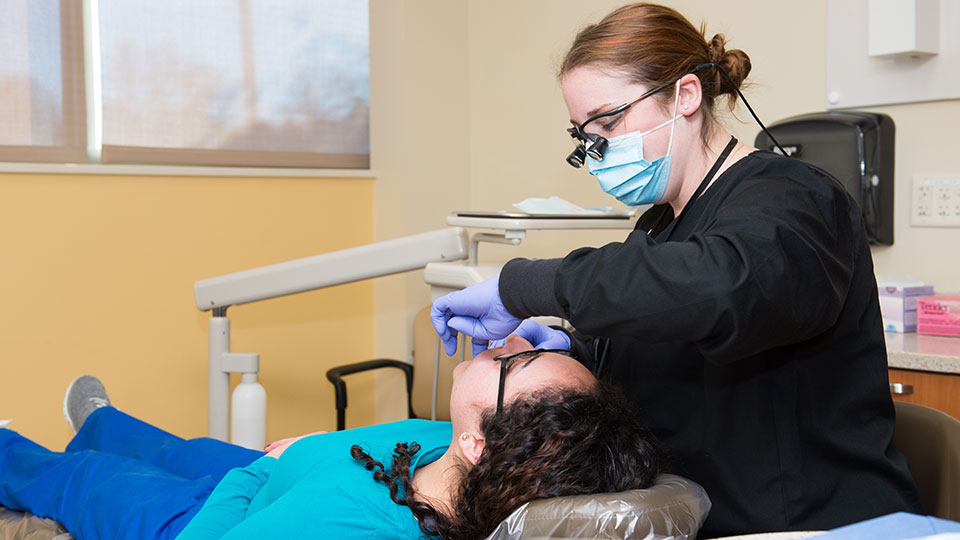 Locations Served
Our Dental Providers
Nicoleta Agrigoroae Bolos, Dentist
Simona Awiszus, Dentist
Thomas Loper, Dentist
Ranae Maas, Advanced Dental Therapist
Robert McDonald, Dentist
Brad McDonnell, Dental Director
Ifeoma Okeke, Dentist
Steven Price, Dentist
Amber Walker, Dentist
Request an Appointment
You may make an appointment by calling (651) 602-7500.
If you need access to our 24-hour Careline, please call (612) 333-2229.
For answers to frequently asked questions, visit our Request an Appointment page.
---