UPDATE: TEMPORARY CLOSURE
Health care organizations across the nation are navigating financial, operational, patient, and staffing pressures. Minnesota Community Care is no exception. Unfortunately, we have made the difficult decision to temporarily close our Farmington clinic effective December 15, 2023. During this temporary closure, we will strategize to determine the best clinical care model to meet the health needs of the Farmington community. More information to come by May 2024. 
Patients are encouraged to visit our other sites to continue their care without interruptions. While we know this decision may increase travel time, we will continue make travel accommodations as needed and increase access to walk-in care at our other sites. For appointments at one of our other locations, please call 651.602.7500.
Minnesota Community Care has expanded to Dakota County, and our Farmington Clinic is right here in your community, staffed with highly skilled medical professionals.
We are available to welcome and see patients from birth thru end-of-life care, and everything in-between. We would love to partner with you in healthcare needs and offer resources for additional needs.
Services Include
Primary care for ages 0–100+, well visits, sports physicals for students, support managing chronic conditions, prenatal care, family planning services. cancer screenings, substance use services, mental health services, interpreter services, urgent care
Clinic OPEN Until 12/15/23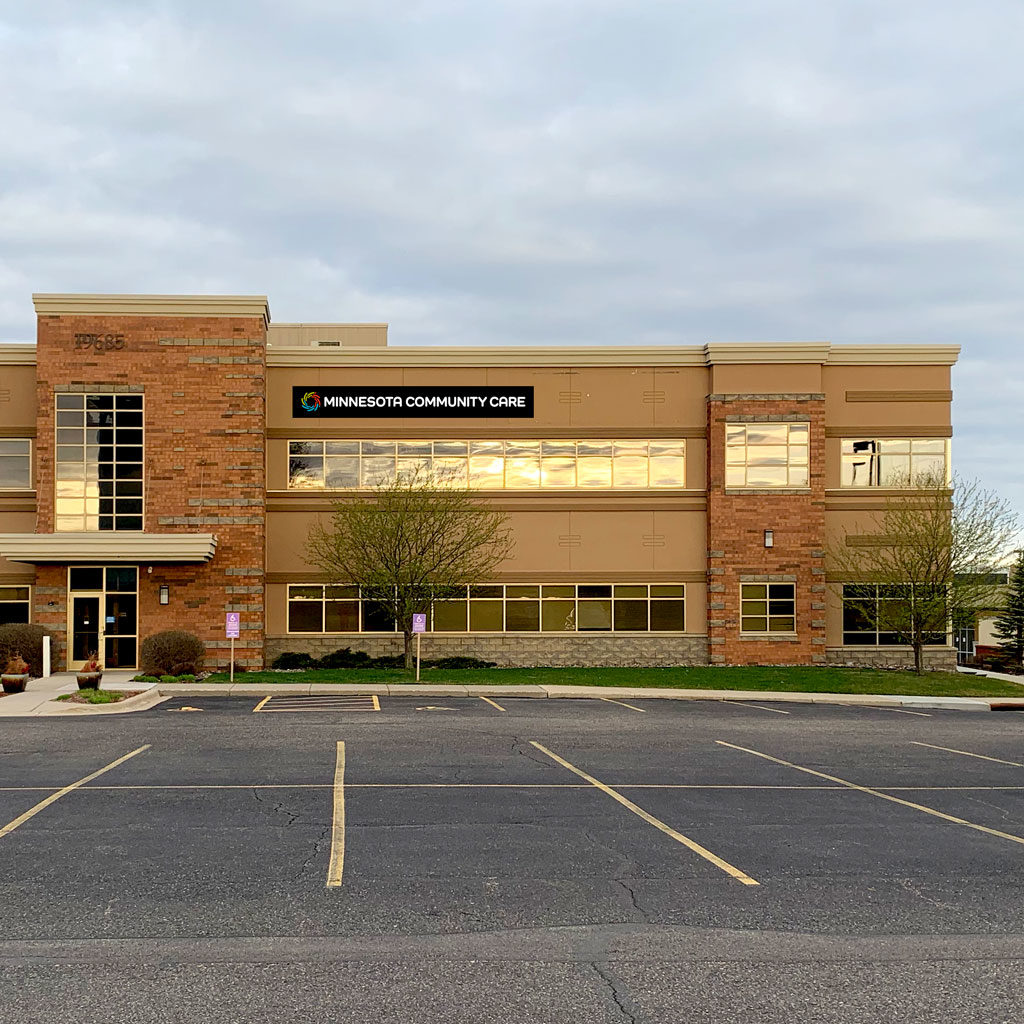 19685 Pilot Knob Rd.
Farmington, MN 55024
Schedule an appointment online,
or call (651) 602-7500
Other Medical Clinic Locations
Our medical clinics offer care and treatment for children and adults.  We also offer mental and behavioral health services.  Services vary by location.